So, you are wondering to use some good and high paying advertising network for your website for mobile users. If you have a blog then you can make money from your website by monetizing your blog with such quality ad networks. Probably you are using google adsense to monetize your blog and which is one of the best and top advertising network obviously because they pay higher CPM and CPC. Now you may want to use an advertising network for targeted mobile users so, here is the review on one which is the best I found.
If you are using google adsense then sure you will be making a good amount of money but you are losing earnings from mobile users. If you can advertise on mobile then it's a great platform which will make a handsome amount of money. For example you can advertise an app and when someone installs the app you get paid. So don't worry how to do all the things here's a great advertising platform which will do all the work for you.
AdsOptimal.com
You need to sign up at adsoptimal.com to get started using their service. They are very good at customer response and they will just reply you within 1-2 days.  While registering enter your website url, you will get approved when they review your website. Register at AdsOptimal.com
Features
AdsOptimal.com has many types of ad units.  A big unit at top of your website,  a small unit at top, a sticky pop up ad unit when someone visits your website with timer.  And the most useful is sticky bottom unit which will probably generate more revenue. Implementing the ad units is the easiest part, you just have to add the javascript code inside header and it will start displaying for mobile users.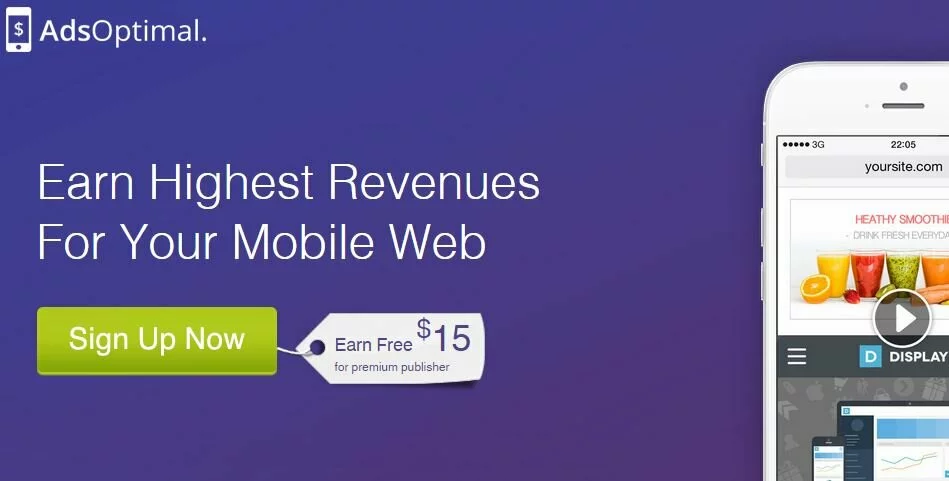 The first time when you get approved you will get 10$ of earnings if get a premium publishers account and another 5$ when you display the ad first time.
Getting the adsoptimal ad code
When you get approved login to your account and click on GET CODE at the top. Now select the ad unit you want to use. Then click on 2. Get code. Now  just copy the code and add inside your website header.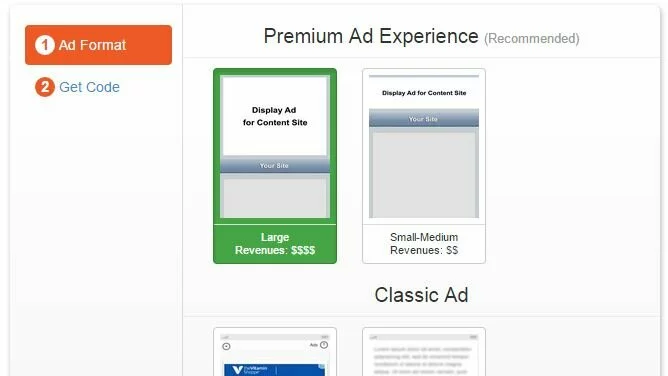 Review
The adsoptimal.com is a certified company and the their service is very good. Its very user friendly to get the codes and to implement the code. Also you can use their wordpress and joomla plugin to do the work easily. They have smart ad units which perfectly matches with your website. The most important is that you can use adsoptimal with adsense and you can increase your revenue. The adsoptimal is the highest RPM paying network for mobile website visitors.
The AdsOptimal.com is a new monetizing platform so chances are you will get approved easily. So apply now and start monetizing your mobile website with adsoptimal.