The new motorola moto g 2nd gen is the best smartphone available with a very low price.If you have the new moto g2 here are messaging apps you should try on your new moto g2.
You already know Facebook messenger and Whatsapp. So lets look at some new apps.
1. IM+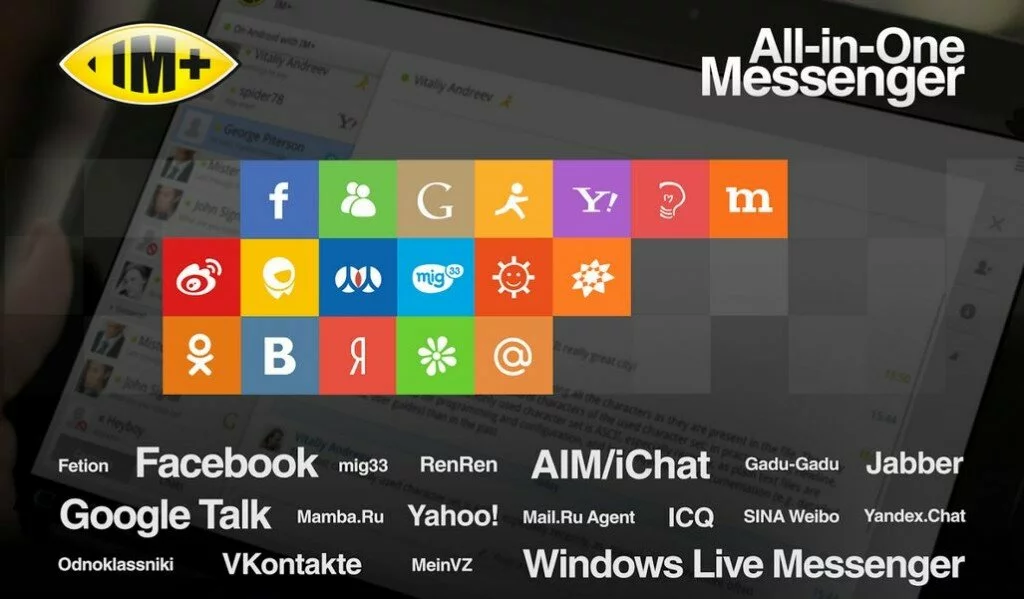 IM is the one app for all your messaging need. you can chat on skype, facebook even on google+. Its still a free app with very nice features.
here are some of the ket features
Optimized beautiful UI for both smartphone and tablets.
Send text messages, photos, and voice notes
Group chats in Live, AIM, ICQ
You can store chat history
you can use custom notification sound.
You can give password to protect you messages.
Download from play store.
2. Go sms pro
Go sms pro is the best replacement app for hangout , which is the inbuilt messenger in moto g2. Go sms comes with 200+ beautiful themes and 800+ emojis. you can send free sms mms from go sms pro. you can also chat with your facebook friends with go sms.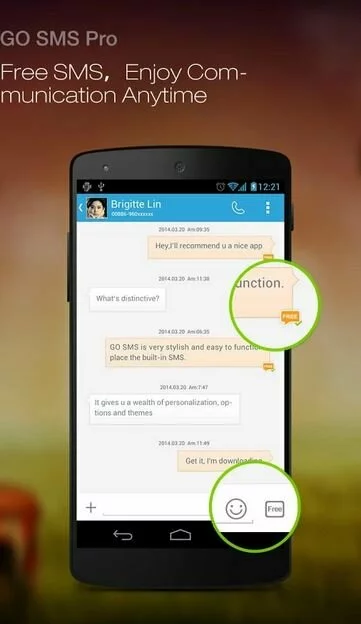 Some features of go sms pro.
 Private Box to better protect your privacy
 SMS blocker to smartly block spam messages

Auto-reply
Automatic scheduled outgoing message
Yes, you can schedule the message you want to send at whichever time you want. I personally use this app, and its not making the phone slow.
Download from play store.
3. Skype
Skype is free instant messaging app from microsoft. you can make calls over your wifi or data connection freely. skype also allows to make group calls and video calls. In this app also you can chat with your facebook friends.Skype is very fast i have seen. Its available on all platforms like ios windows phone, also on desktop, so you can always connect with your friends and family.
you can make phone call from skype at very low cost. there so many plans available for international calls.
Its a very good app to try out.
Download from play store.
4. Viber
Viber is the same instant messaging app as Skype. Viber also allows free text messages over wifi and data connection.
you can make video calls , group calls.
 Text with your friends
Make free calls with HD sound quality
Photo sharing, video messages, voice messages, locations, stickers and emoticons
Groups with up to 100 participants
Download stickers from the Sticker Market, making messaging fun!

 

Ability to sort and reorder stickers
Push notifications guarantee that you never miss a message or call, even when Viber is off
Download from play store.
5. Hike messenger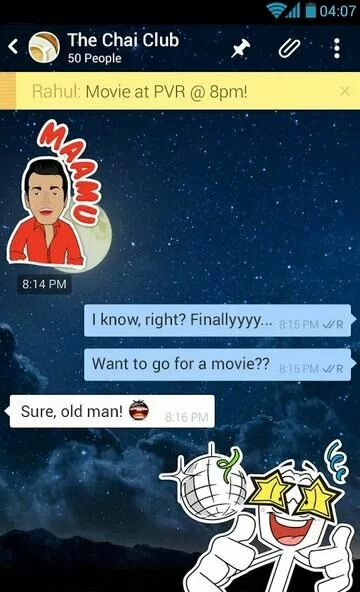 Hike is free messenger with some cool features. You can send free text messages to any mobile number in India. Yes you can they allow some limited number of text messages. you can earn more sms by inviting your friends to use hike messenger. You can chat with friends on hike messenger freely with working internet connection. There are some cool features available in hike , like stickers custom emojis, you ca also send pictures and video. also hike allow to send your documents to your friend.
Download from play store.
'); }());