WordPress is very simple tool to create blogging websites easily. WordPress has very simple and great UI you can use to create posts easily.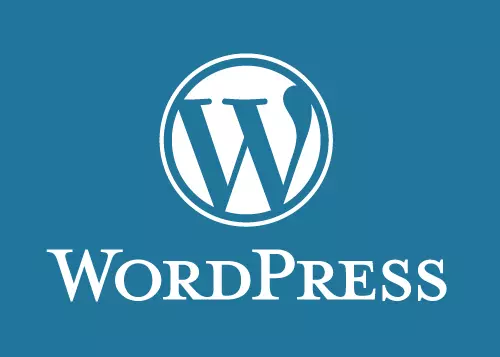 What you need to create a blogging website.
Hope you have already registered a domain name for your site , else see how to register one.
PHP supported web hosting.
MySql support web host.
for efficiency to install wordpress you should check for auto installer of wordpress in your web host.
Finally a wordpress theme. you can easily get a free theme for wordpress. else you can buy a premium wordpress theme.
Now lets get started installing wordpress.
go to your hosting website admin panel. called cpanel for most hosting providers.
If you are using hostinger than read this.
search for the auto installer, or some website may call it script installer etc. if you are using hostinger than it will look like this.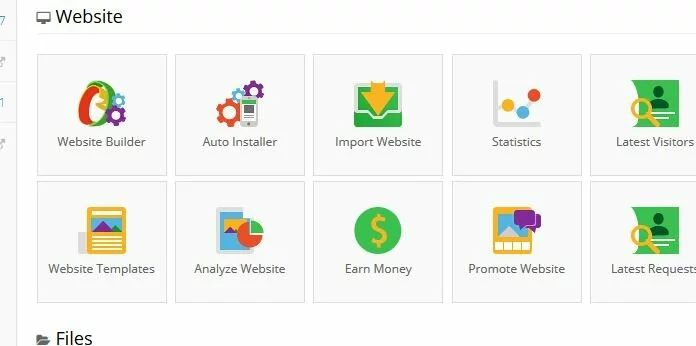 than select wordpress from the CMS category.
install wordpress on the root directory by default. (public_html)
choose your user name and password that you will need to login to wordpress admin panel.
wait for the installation and its done.
Now we have installed wordpress we need to choose a theme. There are some good free themes are available like  Twenty Fourteen , twenty twelve.
To open the wordpress admin panel. from your browser go to yourdomain/wp-admin.
Enter your usename and password.
you will the dashboard as below.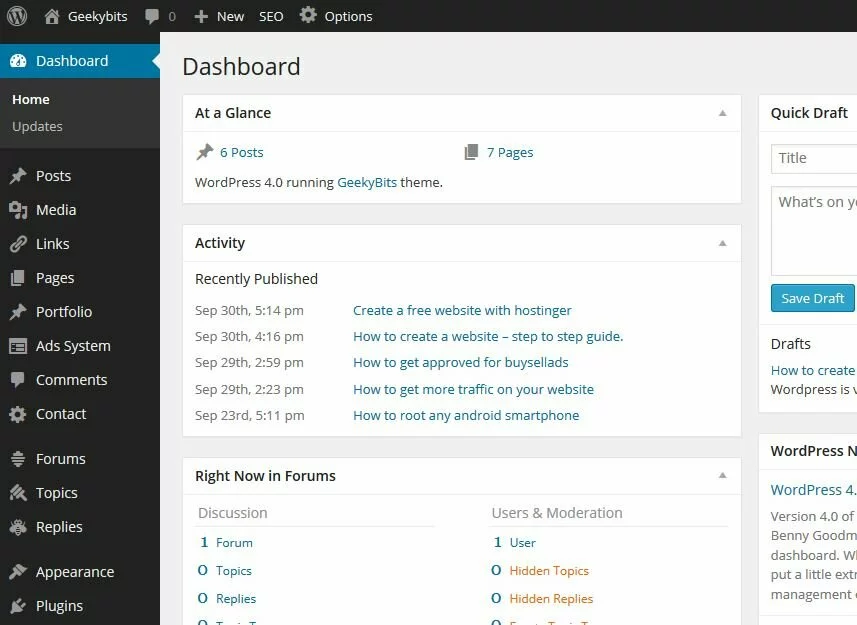 Now click on appearance on the left panel and choose theme.
If you have a theme on your pc you can upload it by choosing add new and upload.
else select a free theme available and click activate.
Now every thing is done. you can customize you website with the help of tools available in wordpress. To create a new post click on posts and then new post. Now give a title for the post and write the content . after that choose categories and click on publish thats all. it will be posted on your website. Follow the docs available with your theme.
If you have any questions about installing wordpress comment below.