You have a bought a usb modem from some provider but now you want to use some other sim cards on it, than you need to unlock your usb modem. here is a complete guide to unlock your modem from aircel, airtel, reliance idea etc.
The datacards comes with different manufacturers mostly ZTE and Huawei. Don't worry we will unlock it whichever it is.
So lets unlock it.
Step 1 :
First you need to download an unlocking software called DC-Unlock , Search for the cracked version on google . Its available very easily from many file sharing sites. make sure to download cracked version or else you will have to buy credits to use the software.
Step 2 :
If the file is in zip than unzip with your fav tool.
Step 3 :
Now carefully understand and do as I say.
Insert a sim card into your usb modem but the sim card should be defferent from your datacard operator. like if you have Aircel dongle than insert any other sim card than aircel.
Now check your modem to see if it is a ZTE or Huawei and keep it in your mind.
Step 4 :
Insert your modem into the pc or laptop. open the software which came with your modem. If it asks for unlock code simply ignor it. If your sim has a pin than enter your pin and click ok. Don't do anything else.
Step 5 :
Now open the DCCRAP.exe from the unaipped folder. It will look like like this.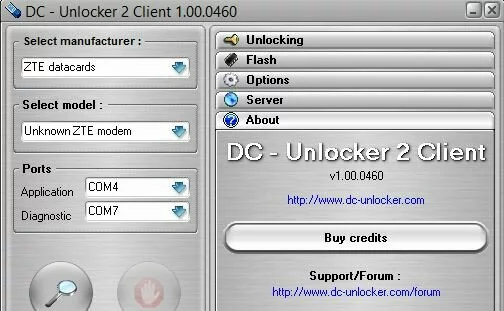 Step 6 :
Now click on select manufacturer on left side of the dc-unlock as seen from the picture above.select the manufacturer of your usb modem. Then just below it labled "select label" leave it as "auto detect" .
click on the search button below. and dc-unlock will display the details of your modem.
Step 7 :
Now on the right side of dc-unlock click on unlocking and simply click on unlock. wait for the software to it work and your modem will be unlocked with a message successfully unlocked.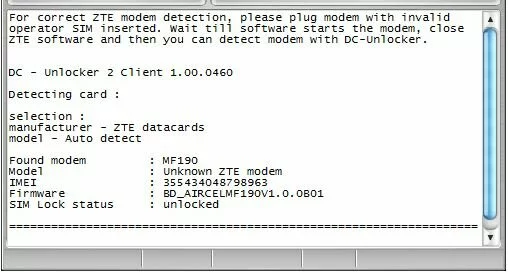 Step 8:
Now find a dashboard software for your modem. For Zte you can use beetel connection manager which comes with auto apn. so there is no need of any other setting just connect with any sim card.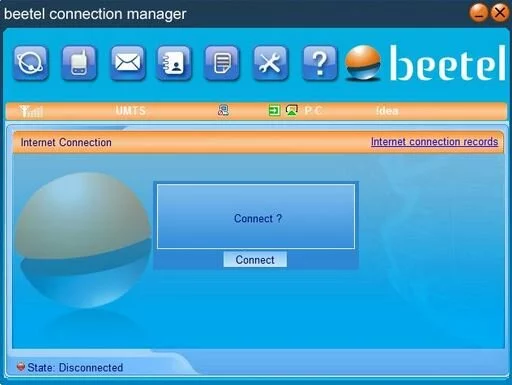 If your modem is Huawei than you can use Mobile partner.
Enjoy your fully unlocked usb dongle.
If you have any question just comment below.
'); }());